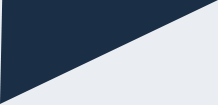 Vision of the High Performance Sports Academy:
Help people achieve their sporting goals and influence the sport psychology industry for the better.
Mission Statement:
Specifically Vicki does this by coming alongside athletes to empower them with tools and knowledge of application so that they can become a 'success' both in and out of the sporting arena.
Disclaimer: Vicki Aitken is a NOT a registered psychologist and doe not purport to be one.

With over 20 years' experience in the sports psychology field in Europe and Australasia Vicki Aitken wanted to impact more athletes and formed the High Performance Sports Academy in 2012.
High Performance Sport Academy founder Vicki Aitken grew up in a sporting family and was encouraged into golf at any early age. Vicki went on to represent Auckland as a junior golfer and Otago as a senior golfer. Her sister Liz McKinnon became a touring professional golfer in 2005.
The love of sport and an inquisitive mind led Vicki to formalise her interests and Vicki completed a Bachelors of Art majoring in psychology from The University of Auckland and a masters degree, MPhEd, majoring in sport psychology from The University of Otago.
In 2004 Vicki became an Accredited Sport and Exercise Scientist with The British Association of Sport and Exercise Sciences. She specialises in mental skills.  (Current Re-accrediation is valid until 31st March 2020).
Vicki's success in the field was extensive. She quickly became a widely published author of numerous articles in sports titles worldwide and co-authored a book, "Caddy Talk: Psychology of Being a Great Golf Caddy."
Vicki worked abroad in her speciality for many years and was the official sport psychology provider to the Ladies European (golf) Tour for seven years (2001-2007). Her successes with clients are numerous with multiple tournament wins, countless podium finishes and personal best records.
Vicki later diversified her consulting practice to work with other elite level regional and national sports teams including netball, rugby, tennis, swimming and softball.
She has worked with AUT University and NZ PGA to develop golf specific courses on the mental and tactical aspects of the game which can be done online by clicking here.
Vicki has vast experience in coach development working most recently for the Northern Territory Institute of Sport (NTIS) developing their 4th Pillar of ther Coach Development Programme.  She has also worked in the past for North Harbour Golf Association as their Golf Development Manager and as the Programme Manager for The First Tee of NZ.
Vicki is currently consulting in Darwin, Australia.  Where she is involved in lecturing a Sport and Exercise Psychology course at Charles Darwin University and is involved with the 'Move More Learn More' project with the NTIS.
Vicki is also a founding board member of the NZ Professional Women's Golfers Charitable Trust which runs the successful Anita Boon Pro Am annually www.nzpwg.com
In 2012, Vicki established the High Performance Sports Academy which brings together over 20 years experience in the field and offers programmes for clients from teams or groups to club level amateurs and seasoned tour professionals.
Disclaimer: Vicki Aitken is a NOT a registered psychologist and does not purport to be one.