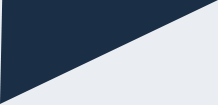 Objective: Improve mental
performance
Target Audience: Suitable for professional golfers, male or female, playing on any of the major world tours including the LET, men's European Tour, Challenge Tour, US PGA, LPGA, Web.Com Tour, One Asia, etc.
Learning Outcomes:
Improve self awareness
Improve one's weaknesses and mental performance issues
Learn all the mental tools needed to reach your goals
Create own pre-performance/post-performance systems
Enable continued performance improvement
Objective: Push mental performance to next level.
Target
Audience: This is suitable for Tour Professionals who have already done at least one year of the Full Professional Tour Package who want to transition to greater self reliance.
Learning Outcomes:
Lead your own mental development
Take your performance to the next level
Objective: Coach more effectively and
holistically
Target Audience: Professional coaches
Learning Outcomes:
Learn how to get more out of your players
Acquire tools and skills to deliver mental interventions in lessons
Communicate and coach more effectively with your players