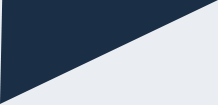 Objective:
Improve your team, club or group's mental game
Target Audience: Sports teams, clubs, national or regional sport bodies' squads or any group of athletes that wish to improve their performance
Learning Outcomes:
Have a good solid understanding of the role of mental skills in sport performance
Learn how to apply mental skills in a game
Learn a variety of mental skills
Have fun
Objective: Improve team performance, mental skills and cohesion.
Target Audience: Any team or squad that performs together over a season or year.
Learning Outcomes:
Each individual will better understand their own performance
Better understand their team mates
Better understand how they can work together more effectively for better performance
Improve dynamics between players and coaches and other support staff
Objective: Assist coaches in making their players mentally stronger.
Target Audience: Coaches working with teams or a variety of individual players. For coaches of all sporting codes.
Learning Outcomes: