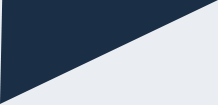 Coach Support – Six Months
Objective: Assist coaches in making their players mentally stronger.
Target Audience: Coaches working with teams or a variety of individual players. For coaches of all sporting codes.
Learning Outcomes:
What it entails:
1 hour per week of one to one sessions (as face to face, phone or skype conversations)
3 observational sessions of your coaching sessions and play day interactions
Information Resource Pack
Time Commitment: Approximately 24 hours plus 6 hours of observational sessions and extra mental training and reflection over a 6 month period.
Cost: NZ$5,000 (excl. GST)