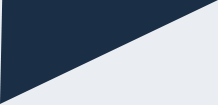 Full Season Support – Six To Twelve Months
Objective: Improve team performance, mental skills and cohesion.
Target Audience: Any team or squad that performs together over a season or year.
Learning Outcomes:
Each individual will better understand their own performance
Better understand their team mates
Better understand how they can work together more effectively for better performance
Improve dynamics between players and coaches and other support staff
What it entails:
Time Commitment: Each team member approximately an hour per week of mental training on top of physical training requirements.
Cost: NZ$30,000 (excl. GST)