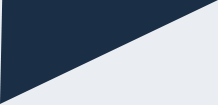 Golf Information Articles
Buy one of 100 plus golf information articles to improve your golf!
There are over 100 golf information articles that you can purchase on almost every mental and emotional skill needed in golf. Topics range from the Playing Attitude through to First Tee Nerves and the Yips. All articles have been printed in the Golf Update or New Zealand Golf Magazine.
Click here to read the list of articles that are available and purchase your article choices. Cost is NZ$3.00 per article. Once you purchase your articles we'll email your articles to you directly.