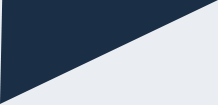 Services and Fees
Services include Bespoke Consulting:
One to one sessions $170 per hour
Seminars/Workshops and Group Sessions $345  per hour
Group Sessions include corporate golf days, after-dinner speaking, team building, outdoor pursuit programmes, seminars, and sporting teams. Sessions can be tailor-made. The High Performance Sports Academy also delivers a variety of golf specific seminars for groups of up to 50 people including:
Introduction to Golf Mentoring: The Playing and Practising Attitudes. (1.5 hours)
Motivation and Concentration: How to Keep Yourself Playing to the Best of Your Ability. (2 hours)
Ready, Steady Go: Getting Motivated for 2013 (2 hours).
Mastering Your Emotions Learn to deal with your emotions such as nerves and anxiety as well as frustration and anger in a way that helps rather than hurts your performance. (1.5 hours)
Golf Mentoring Workshop: Shot Consistency with a Pre-shot Routine (a practical session on your pre-shot routines using your golf clubs, limited to 12 people per session, 2.5 hours)
Get Focused! Practical Golf Mental Skills Workshop (limited to 12 people per session, 2hours)
Please note that payment is to be received at the time of the consultation/service. The High Performance Sports Academy reserves the right to include extra costs incurred such as travel. Cancellation within 48 hours will incur 50% of fee.  GST is not charged as we are not GST registered in NZ or Australia.