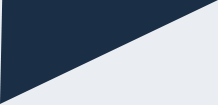 Mental Skills for Golf
Mental Skill for Golf 8 weeks online (2½ hours per week) plus assignment NZ$410.00
The Mental Skills for Golf 8 week online course is designed primarily for golf coaches and players who wish to gain a good foundation in the mental skills knowledge needed for effective coaching of golfers at all levels or for maximising personal golf performance.  Covers a variety of mental skills and methods used in a golfing context.
"The mental skills I have learnt through this programme have given me the tools to provide a positive and structured environment for my students. I would recommend this course to golfers of all levels as the mental side is an area where great gains can be made in your golf game or teaching."
– Rhys Ogden, PGA Professional, New Zealand.
"I am currently doing the mental skills for golf course with you, I would like to say that the course is fun and very interesting and I am enjoying it a lot."
– Derek Cribb, PGA Professional, Indonesia.
"Since I went through this programme I shot 68 at the NZ Open qualifying then missed the cut by 1. I beat our regional number 1 player twice in our pennants competition and last weekend I shot a course record equalling 64 to win the South Otago Champs. I'm looking to have a big year this year…. The skills and confidence I have picked up in this course have helped me more than I would have ever believed! This is just the playing side however I feel I also have the skills to help the better juniors in my area perform to a higher standard with some of the tools I learnt in this 8 week course."
 – Michael Smith +1.4 handicap and Otago Golf Development Manager, New Zealand
If you wish to pay manually via Bank Transfer click here
Register and Pay by Paypal