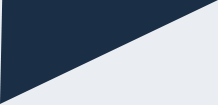 Mentoring: How does it help?
High Performance Sports Mentoring helps athletes to work on the mental or emotional aspects of
their game improving their confidence, concentration, motivation, emotional control, mental preparation, communication, team building, etc. Mentoring also helps with game plan development and tactical implementation. It helps athletes integrate the mental, technical,
tactical and physical aspects of their performance more successfully.
The High Performance Sports Academy helps athletes refine and improve their performance through bespoke courses that achieve measurable results.
Bespoke consulting – The High Performance Sports Academy offers one on one sports mentoring. These consultations are tailor made to your requirements and can occur in person or via internet/phone.
Packages for all levels – The High Performance Sports Academy offers sports mentoring in the form of packages for golfers and athletes in all sports and at all levels, from children and keen amateurs to professional players.
Disclaimer: Vicki Aitken is a NOT a registered psychologist and does not purport to be one.