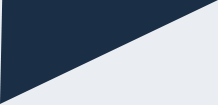 Maintenance Professional Tour Players – Per Annum
Objective: Push mental performance to next level.
Target
Audience: This is suitable for Tour Professionals who have already done at least one year of the Full Professional Tour Package who want to transition to greater self reliance.
Learning Outcomes:
Lead your own mental development
Take your performance to the next level
What it entails:
Full Year Coverage
Two Pre Season and Post Season sessions
One session after each event
On call text support

during events if needed

Periodised Annual Plan Support
Statistic summary and past performance comparison
Relationship management support for maximising relationships with caddy, coach and other support personnel
Time Commitment: Approx. 45mins per tournament. (Excludes extra time required for applying mental game strategies).
Cost: NZ$300 (excl. GST) up front payment plus 3% win, 2% top 10 and 1% cut per tournament.