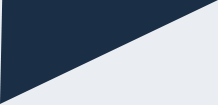 Who uses it?
High Performance Sports Mentoring is for any athlete or keen sports person wanting to improve their sporting performance and achieve results.
High Performance Sport Academy Sports Mentoring is for:
Some recent athletes /clients include North Harbour Rugby Association, Wellington Golf, North Harbour Golf, anonymous player(s) on the Ladies European Tour, One Asia Tour and Australasian Tour as well as a national level skeet shooter and a professional tennis player.
Sports covered currently and in the past include: cricket, golf, multisport, netball, race car driving, remote
control aerobatics, rugby, school sports, skiing, snowboarding, squash, swimming and tennis. Vicki has also done some work with music. For more details go to Endorsements.